Trademark Homes offers a truly unique building experience that is centered around you. Your home will be built based on your style and budget – not pre-existing floor plans. While many home builders charge upwards of $2,000 to just develop a plan, we design and develop floor plans based on your input, style and budget – free of charge. You can rest assured that from the ground-breaking to your final walk-through, our top-notch personalized service and craftsmanship will shine through in the details. That's probably why Trademark Homes has a higher satisfaction rating than most Omaha area builders once construction is complete.
Communication is Key
We will stay in constant communication with you via Co-Construct, a detailed online record of your building process. Whether you are at home, work, or on the road, Trademark Homes allows you to track the progress of your home's construction. Co-Construct also gives you the ability to view your upgrades, ask questions, scan documents, browse photos and more.
Warranties
Building a home is a big investment, but you can rest easy knowing that your home is protected by Trademark Home's unbeatable warranty. After the building process is complete, we offer walk-throughs at 30 days and at 11 months. In addition, you'll have three-year termite protection and a 10-year dry basement guarantee. For a detailed list of warranty items, click here.
Certifications
Trademark Homes builds to a higher standard. We pride ourselves on being one of the most trusted custom home builders in Omaha. We are accredited by the Better Business Bureau and are a member of Build Omaha. Trademark Homes is also an Energy Star Partner, which means our homes are built to be energy efficient, offering lower utility bills, better home comfort and increased home value.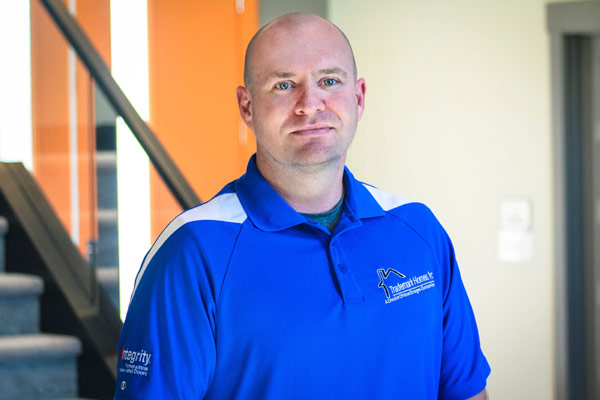 Brandon Myers
Owner/Partner
With almost 20 years of home building under his belt, Brandon is what we call a true pro. His background in blueprint design/drafting and project management make him a dual threat. Under Brandon's watch, not only is the construction of your home kept on task, it's also guided to provide a result as stunning as first imagined. When he's not on a worksite, you'll find Brandon enjoying an afternoon ride on his Harley or boating with family.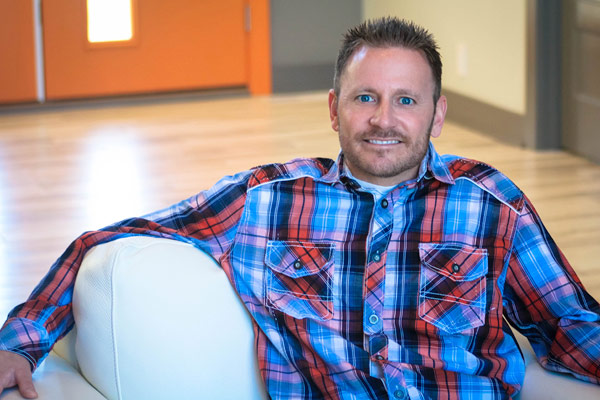 Ryan Krejci
Owner/Partner
Ryan literally starting building homes before he could drive. That passion for building dream homes for families still motivates Ryan today. His number-one concern day in and day out is making sure his homeowners are happy – that's why he personally oversees the warranty work on all Trademark Homes. Outside of the office, Ryan builds sandcastles on the beach with his wife and kids in Okoboji.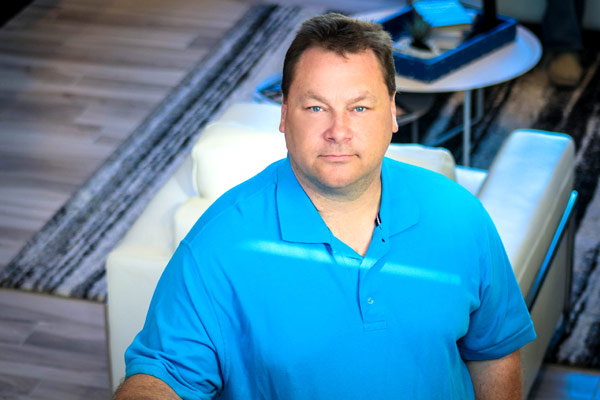 Todd Lewis
Project Manager
Todd is our trusted superintendent/project manager. He diligently oversees day-to-day construction, making sure your home is done on time and on budget. And, with almost 30 years of home building experience under his belt, Todd is our go-to for quality control. He makes sure our craftsmanship is held to the highest standard. In his down time he enjoys working with his hands and honing his skills as a woodworker.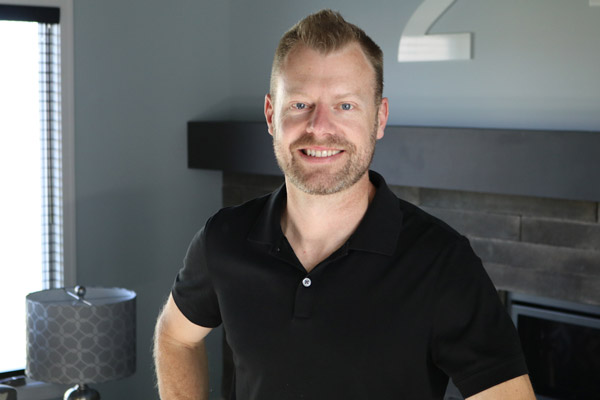 Brian Kuehne
Project Manager
Brian comes from a family of carpenters and tradesmen. He built his first small cabin in northern Minnesota with the help of his family after finishing college and hasn't stopped since. He enjoys the day-to-day challenges of creating a well-built home that exceeds expectations. In his free time he enjoys running, yoga and spending time with his family on the lake in northern Minnesota.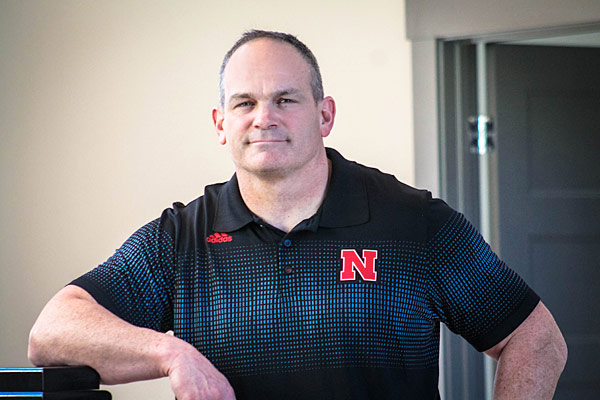 Tim Bishop
Punchout/Quality Care
Tim accepts nothing less than the best – that's his job. As a quality control supervisor for Trademark Homes, he makes sure that the work done on your home lives up to the highest standards. He takes pride in knowing that the home we build for you will truly become your dream home, because our craftsmanship has exceeded all expectations. Tim's off days are spent working on his other pride and joy, a Buick Grand National.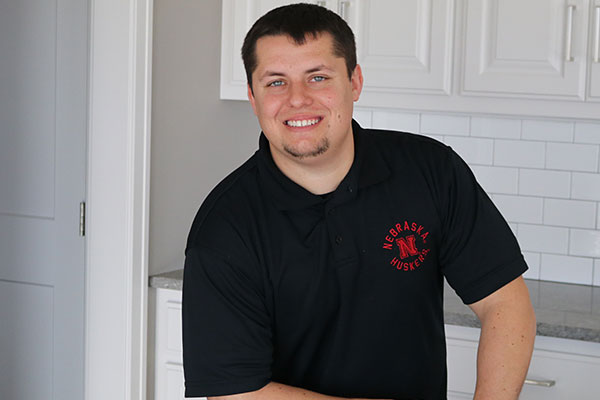 Patrick Merriman
Punchout/Quality Care
With an uncle as a carpenter, Patrick grew up surrounded by tradesmen and took his passion to college where he earned his associates degree in Building Trades. His lovely wife Sally and his daughter Brinley keeps him on his toes when the family isn't out bowling or enjoying football games.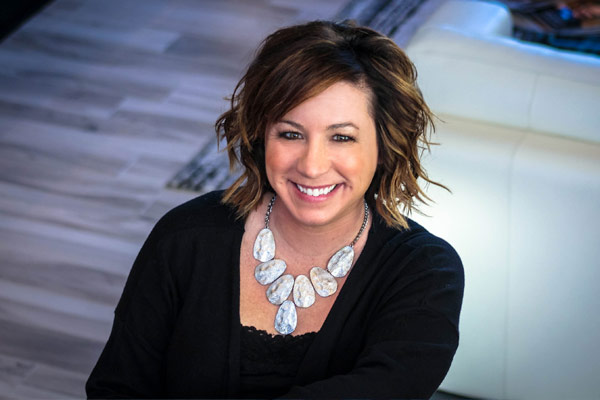 Sara Hanna
Office Assistant
Experts say that multitasking isn't very effective. Well, the experts haven't met Sara. She provides assistance with home selections, manages construction change orders and helps every Trademark team member stay on task. Her charming personality and can-do attitude make the home building process run smoothly. At home, her multitasking skills also come in handy with her two very active, soccer-loving boys.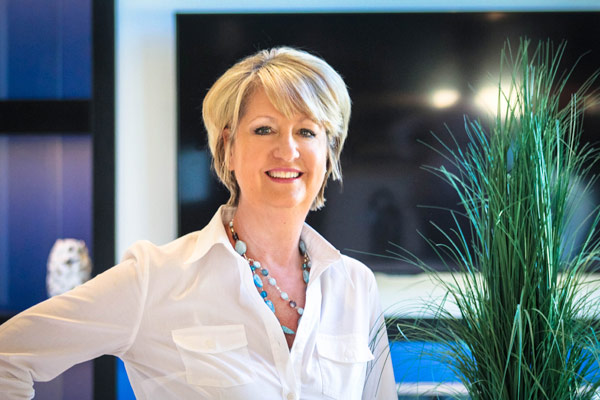 Joann Cuiffo
Interior Designer
Joann's first rule of design is to make sure that you're happy with the beauty of your home. Joann designs with your lifestyle in mind, while being constantly inspired by the latest trends and styles. Her keen eye for design and function is unmatched. But lookout! Joann is also a top-notch bowler in her off time – we secretly hope she doesn't turn pro knocking down those pins.